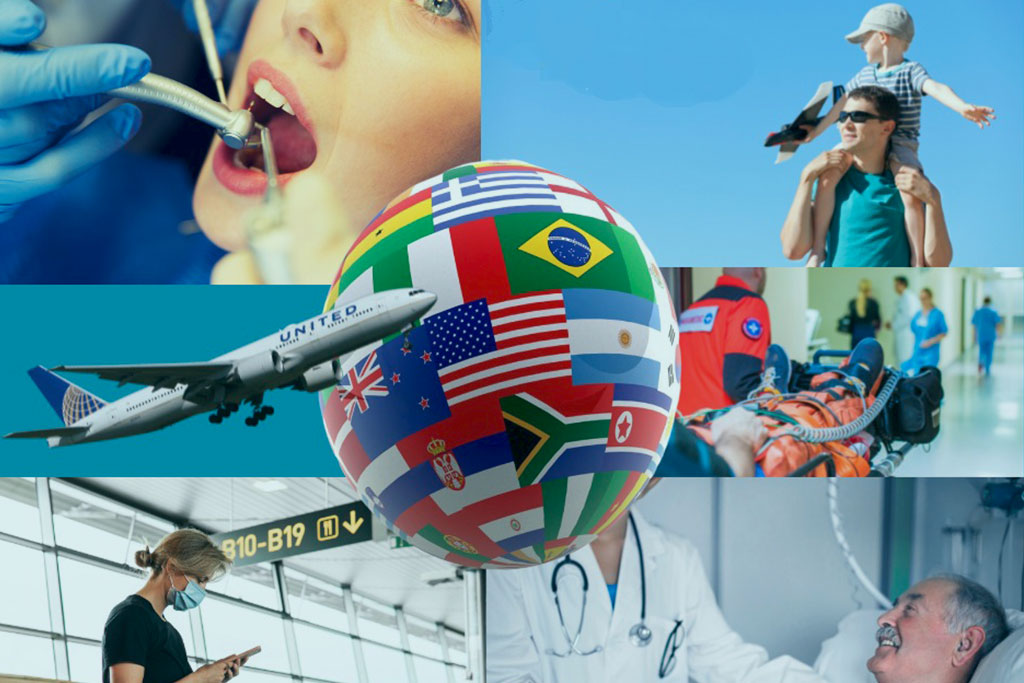 Total coverage… Total service… Travel safe, no matter the reason for your trip.
Medical assistance for illness or accident

Medical assistance for non-pre-existing conditions

Medical assistance for pre-existing illness

Prescription drugs

Dental emergency

Transportation and/or medical evacuation

Funeral repatriation

Transfer of a family member due to hospitalization

Hotel expenses for convalescence

Accompaniment of minors

Return trip due to death of family member

Early return due to a serious accident at home

Expenses for delayed or cancelled flight

Compensation for damage, delay or loss of baggage

Executive replacement

Transmission of urgent messages

24-hour hotline

Legal assistance for accidents in transit

Guidance in case of loss of documents and luggage

Transfer of funds

Loss of connection

Loss of passport

Psychological assistance

Virtual doctor

Second medical opinion

Up-grade cancellation or interruption

Up-grade for sports practice

Accidental death

Concierge
Guest Protection from check-in to check-out
Present your Hotel chain with a commercial proposal that allows you to generate a great profit for the Hotelier, at the price of 1x4

Savings on your own R.C and/or AP policy.

Protection from CHECK-IN TO CHECK-OUT (inside and outside the Hotel)

Benefit of DIRECT PAYMENT, in its main benefits.

Main Benefits:
Medical assistance for: accident, sickness, pre-existence + COVID19

Medical expenses for transfer of the insured to the hospital.

Transfer by ambulance

Repatriation of body

Hotel expenses for convalescence (including isolation by covid) of the insured and accompanying persons.

Transfer of family member due to hospitalization

Psychological and legal assistance

Additional benefit for the Covid Guest, he/she will have telemedicine benefit up to 72 hours after check-out.